Vigil: Immigrants and Refugees Welcome Here
I really wanted to write an eloquent post about this hot topic issue of refugees and immigrants. Unfortunately my heart is too heavy to even begin to know what to say. Lancaster county was dubbed "Americas Refugee Capital" from a recent BBC report that states per capita, we have taken in 20x more refugees than the rest of the country. It wasn't a shock that were took this new EO to heart, as it affects our neighbors and friends. What was shocking to most was the amount of involvement there was last night at this vigil. More that 2000 people showed up to show solidarity and support. All races, all religions, all ages... it was amazing to see. Not to steal a thought from my husband (but I am), that is how you know you are on the right side of history- when the people surrounding you are all so different but believe the same thing.
The moment that rings out the most to me took place as we were leaving. I locked eyes with this women about my moms age, and she had been crying (and still was). I couldn't help but feel my heart in her hands at that moment. No one should have to cry over stuff like this. This is America. A place for safety, opportunity, a once highly sought after place to start over. Now I have this gut feeling people aren't looking at us like that any more. I felt so much in that short 30 secs that before I knew it my arms were reaching for this woman to hug her. I have never felt so much love from any one (and she was a stranger!) in that moment. I am a privileged white woman. My family came here on the mayflower- that is how far back my lineage goes to the US. I can not begin to imagine the pain that one can feel fleeing your country from war or persecution only to find refuge in a country that now says it doesn't want you.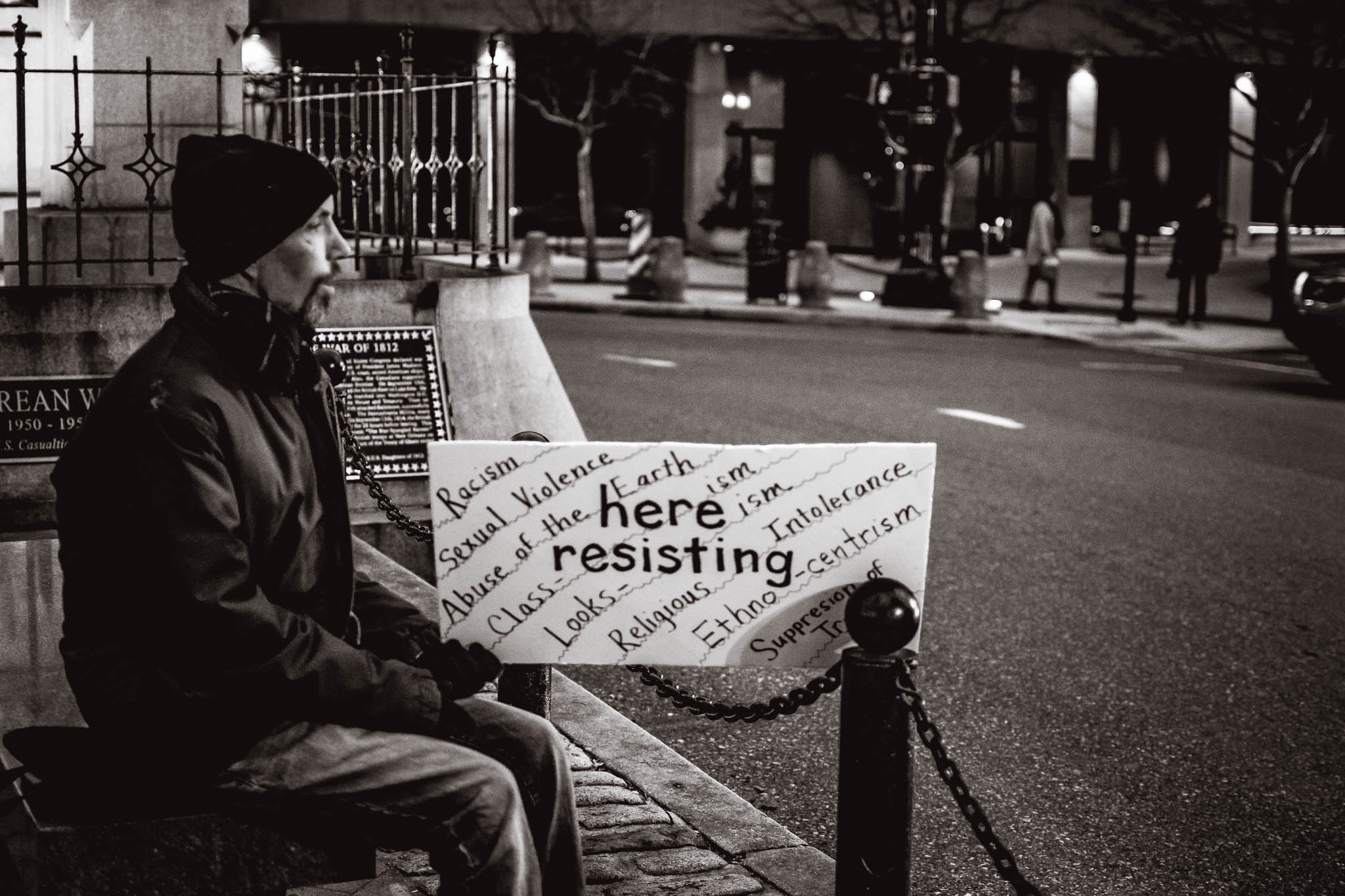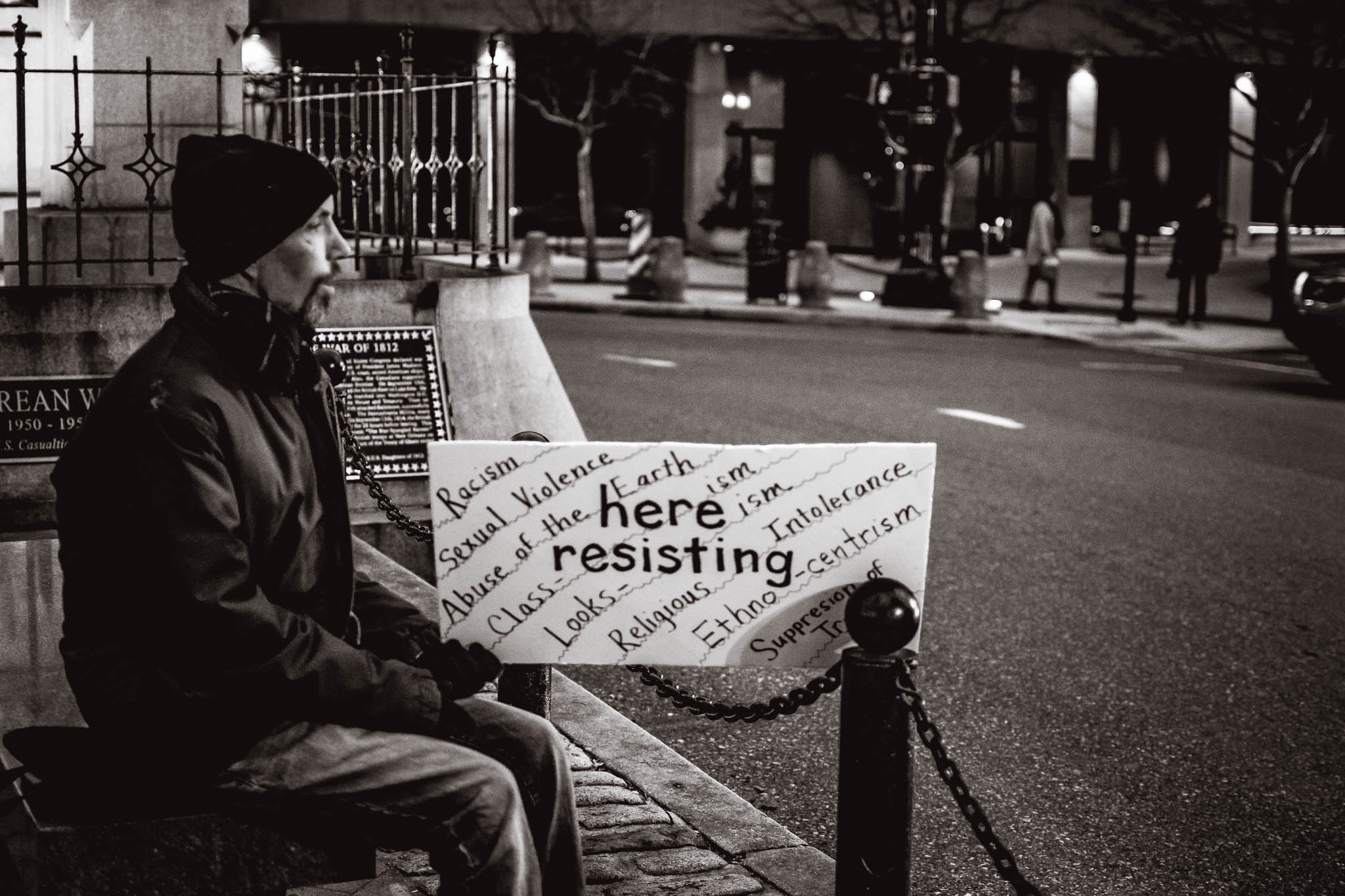 There isn't much more I can say on the topic. I understand some of my family and friends will not agree with my thoughts. I respect that they have their reasons that fuel their decision as much as I have mine. I will not stop helping these causes. I will not stop documenting these events. This is history happening now, and I plan to stay involved and active. If you are local to me check out #LancasterStandsUp for ways to help, or consider donating to these nonprofits that help resettle refugees and provide immigration services : Church World Services and Lutheran Refugee Services of Lancaster. Check out the Lancaster Refugee Coalition for more information about refugees in Lancaster.